AFGHAN HOUNDS
INTRODUCING . . . Campari
Elite Lagniappe Campario
Born: August 18, 2001
Ch. Shekinah Stiletto ex. Ch Elite Ahlivia

| | |
| --- | --- |
| Tiny King of Dogs | At 2 Months - Celebrating Halloween |
Happy First Birthday Campari!
Best of Winners
Show: Greater Murfreesboro Kennel Club
Date: October 6, 2002
Handled/Owned/Loved By: Dee Jones
Judge: Dr. Gerda Maria Kennedy


Singled out at 13 months!
---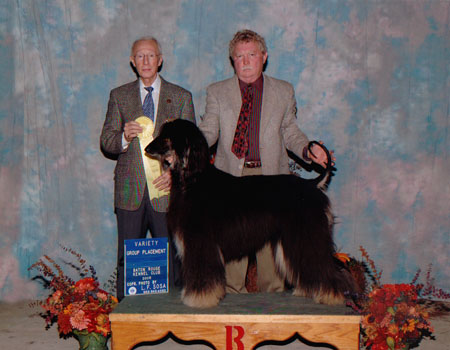 Back in the Ring at Baton Rouge Kennel Club
Nov. 2006
Hound Group 3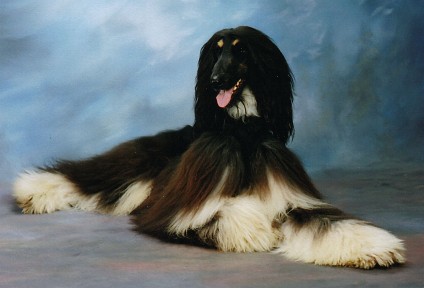 Aug. 18 , 2001 - Nov. 4, 2013
Farewell, Dark Prince
And Flights of Angels Sing Thee to Thy Rest
OUR FIRST AFGHAN HOUND . . .
Baja
Bajazet of Khandahar
Dec. 24, 1971 - Dec. 9, 1986
You'll Be Forever Missed

| | |
| --- | --- |
| | We were on our honeymoon in the summer of 1971, sitting on a curb in Aachen, Germany trying to decide where to head next, when the most beautiful dog we had ever seen walked out from behind the cathedral. I had to know what breed it was. Then, I had to find out what it was in English. Back in Texas while I was at the vet with my cat, a lady brought in eight Afghan puppies. Kismet! Baja was with us from six weeks old until she died. She had chocolate pudding for a brain and a lovable disposition. Baja stories entertained everyone who knew her. It was Baja's visits to my husband's grandmother in a nursing home that made me an early pet therapy advocate. It was because of Baja that we can never be dogless again. |
---
Mika
January 1986 - June 30, 2000

Our Private Adoption
My Grateful 14-year old Girl who Kept
all the Little Dogs on the Right Path
Your pack of baby Borzois misses you.
Who's going to teach them manners now?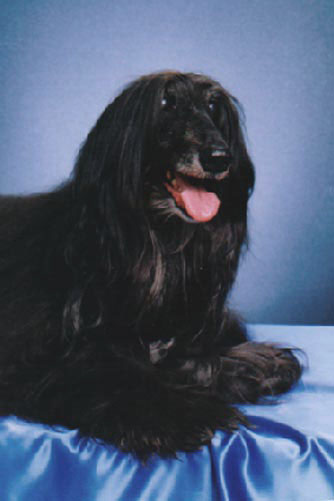 ---

Home | Borzoi | Afghan Hounds | Silken Windhounds | Mardi Gras Celebration